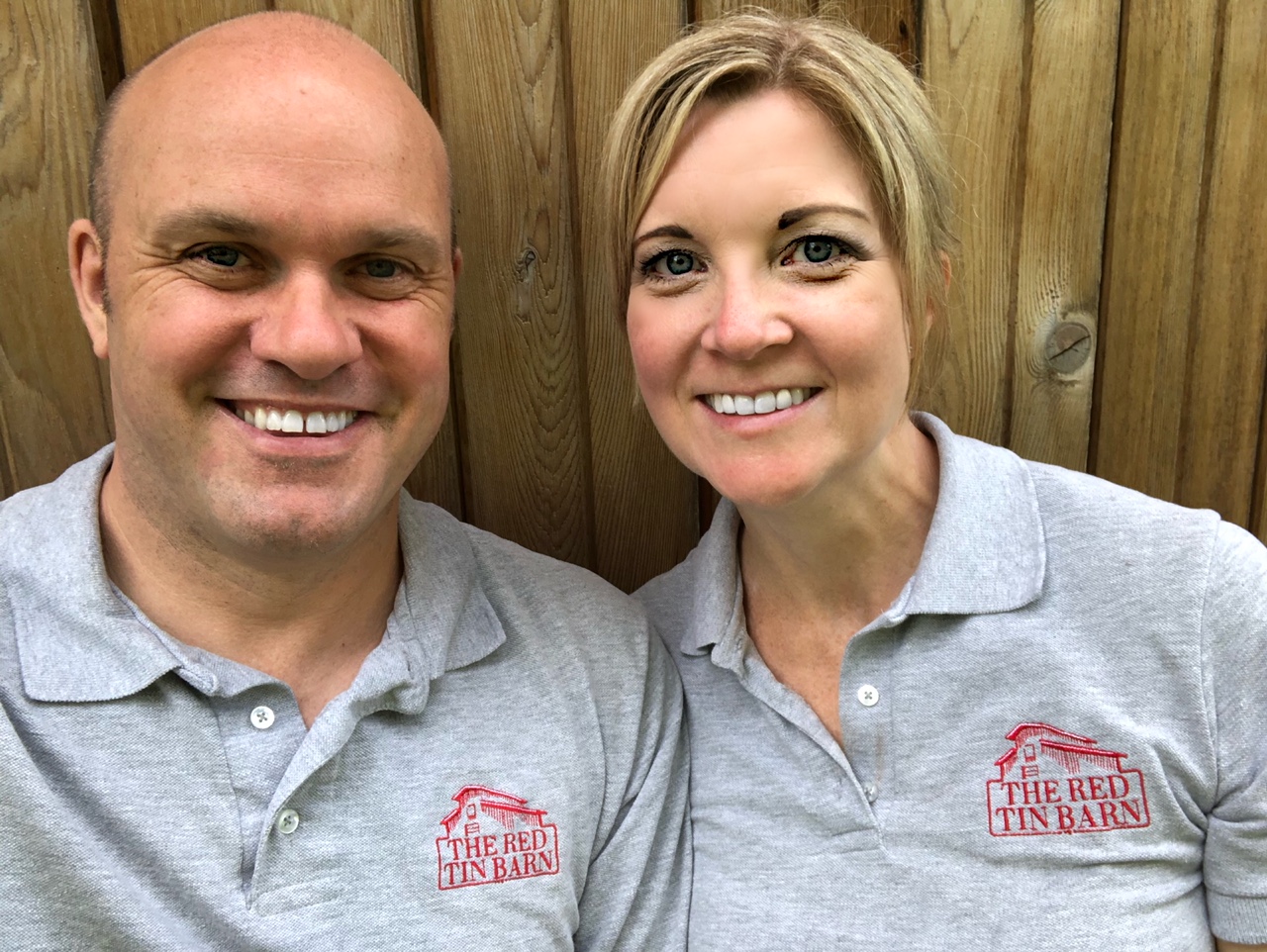 About the Owners
Elaine and Kevin have been happily married for over twenty-five years.  They have three wonderful children.  It has always been a dream for them to live in the country.  After a decade long search, they finally found their own piece of heaven.
Friends and family love to come visit them to get away from the city and enjoy the beautiful surroundings.  They would often comment on how it would be the perfect place to get married. Elaine and Kevin knew their property was far too special and beautiful to just enjoy to themselves. They wanted to be able to share it in a way that would bring love, joy and happiness to others as much as it gives all those things to them - The Red Tin Barn was born!  They are excited to share their love of the property with those looking for the perfect wedding ceremony location.
Why Choose The Red Tin Barn?
Have you always dreamed of walking down the aisle to say "I do" to your forever love while in a totally private, outdoor setting full of lush trees, a pond and a beautiful old barn as a backdrop?  Imagine the gentle breeze of fresh country air blowing scents of evergreens and flowers your way, the warm sun shining down on you with birds singing in the background and all your loved ones there to witness as you embark on your new journey. You can have that reality at The Red Tin Barn!
We are committed to making your special day stress free and exactly as you have always imagined, that is why we take care of all the hard work for you! Our support includes helping with the initial planning stages, setting up and taking down of all the wedding essentials, coordinating day of ceremony and being an integral part of  the planning process from start to finish.  All you have to do is show up and enjoy every moment!
To ensure you are not rushed and have complete privacy, your ceremony will be the only one of the day.
We know that weddings are expensive.  To help manage your costs, much of the core wedding essentials are included in your package.  If you would like to use them, we will look after the set-up and take down of these items:
handcrafted altar
burlap, lace and hay bales for decor as well as other decorative items such as shepherds hooks, mason jars and wood signs.
registration tables
vintage weathered barn door entrance to the ceremony area
wood bench seating
12 white resin chairs for front row seating for special guests
wine barrels
30x30 foot marquis tent for inclement weather that is also useful for guests to mingle under before and after the ceremony on a hot summer day.
Our goal is to ensure your day is a success!  Contact us - we would love to show you around.
Next Steps...
Give us a call today and book a time to explore The Red Tin Barn for yourself!